In the distant Heian period ...
A young man suffering from illness is trying to survive
Later he became a demon
Although he had an immortal life span and an indestructible body,
he had to hunt other people and could never stand up in the sunlight.
In order to overcome his only weakness, he created many powerful demons through blood curse.
The evil night has come.
At times, there are righteous and brave people who practice breathing techniques and follow the Ubuyashiki clan to form a Demon Slayer Squad and fight against the evil spirits.
Will this save the human world?
Features in Rage of Demon King Apk
In order to soothe the spirits of those it killed, and to make sure it claims no further victims... I will swing my blade down and lop off the head of any demon without mercy!
Recreate masterpiece and we shall hunt demons together
Relive all the epic and touching scenes of Demon Slayers, together we shall meet new friends and cut through blood curse to write your own legend.
Tons of heroes
All the popular characters are here, collect them and setup your team with different skills accordingly. Lead your squad and achieve victory!
Multiple upgrades, tactics gameplay
Upgrade levels and ascend your heroes to enhance their skills also combat efficiency. Use different setups to face tough battles and overcome your enemy with tactical gameplay
Quick upgrade, idle game
No more hard-farming, say hello to the idle game and its relaxing game experience. A single tap is all you need! Easy to play with
Dozens of game modes
Ore Mine War, Pillar Trials, Secret Books, and etc. More various game environment are waiting for you to explore! Time to discover this unique Demon Slayer world!
Gameplay
The game Rage of Demon King is based on the manga and anime Demon Slayer by Koyoharu Gotouge. A good team is needed to assist Tanjiro in his fight against the demons in this new adventure. There are both automated turn-based fighting mechanics and gachas in Rage of Demon King. In other words, you'll be able to get characters that are opponents in the original story.
The visual style of Rage of Demon King is anime-inspired, both in the character design and the setting design. With the gacha mechanics, several characters are available in more than one clothing style; for instance, Tanjiro himself has several versions, some more powerful than others.
Rage of Demon King is an RPG, so you should ensure that your team is balanced. As each character has a different fighting style and element, some more difficult fights will require a team with the appropriate level and elements.
It's an RPG with automatic battles that's perfect for manga and anime fans as well as those simply looking for a fun experience. Rage of Demon King offers an adventure full of dangers and unforgettable characters for everyone.
Screenshots: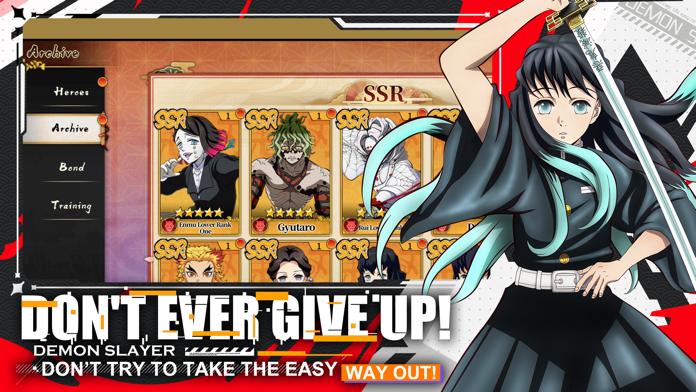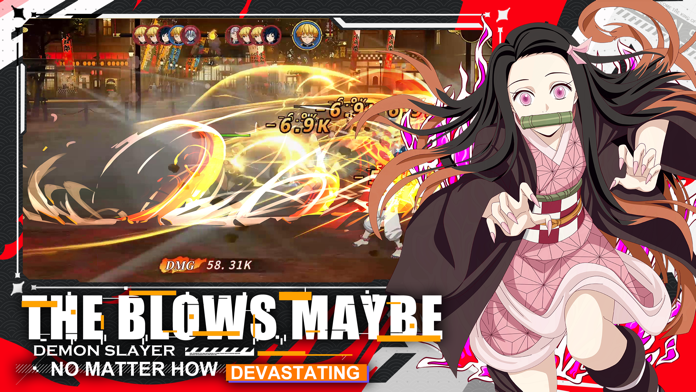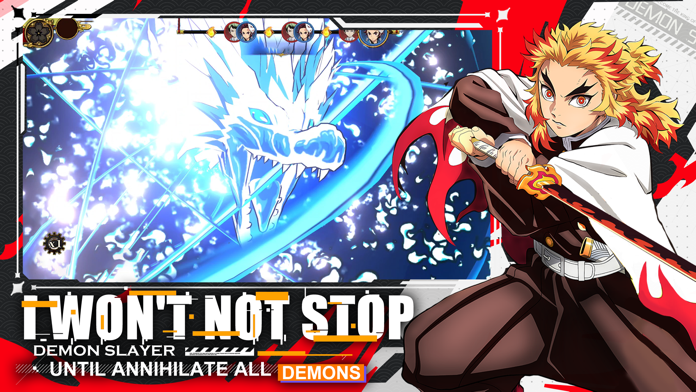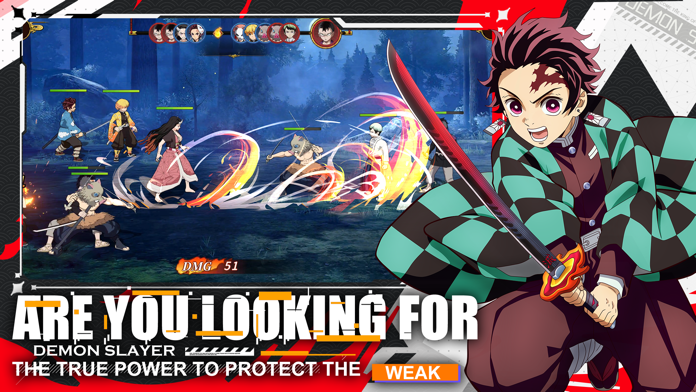 Conclusion
The end of a story about a demon king can be different based on the story and its setting. But here is an example of a possible ending for a story about a monster king:
After an epic fight that took place across many kingdoms and realms, a group of brave heroes led the forces of good to the scary demon king's lair. The demon king was so hungry for power and destruction that he used all of his strength to wreck the area around him.
But the heroes fought bravely because they had been through a lot and gotten better because of it. They used their unique skills and unbreakable will to match the power of the demon king. With each attack, they chipped away at his defences and took advantage of the holes in them.
See More Similar apps