Are you a fan of cute pets? Are you interested in keeping a variety of pets? Are you interested in rescuing animals and setting up a pet protection agency? It's time to enter the world of "Animal Rescue Tycoon" to help you achieve this ideal! 🐶
The goal of "Animal Rescue Tycoon" is to establish and operate a comprehensive pet protection base, which includes a pet hospital, pet dormitory, pet park, pet exhibition hall, and rare animal museum. These rescued cuties need good care and treatment in the base. Once you've got your pets back to health, you need to find adopters, so that you can get donations, and then you can use those donations to upgrade your base's pet facilities, unlock more rescue teams, and then build your own pet kingdom and become an animal rescue ambassador.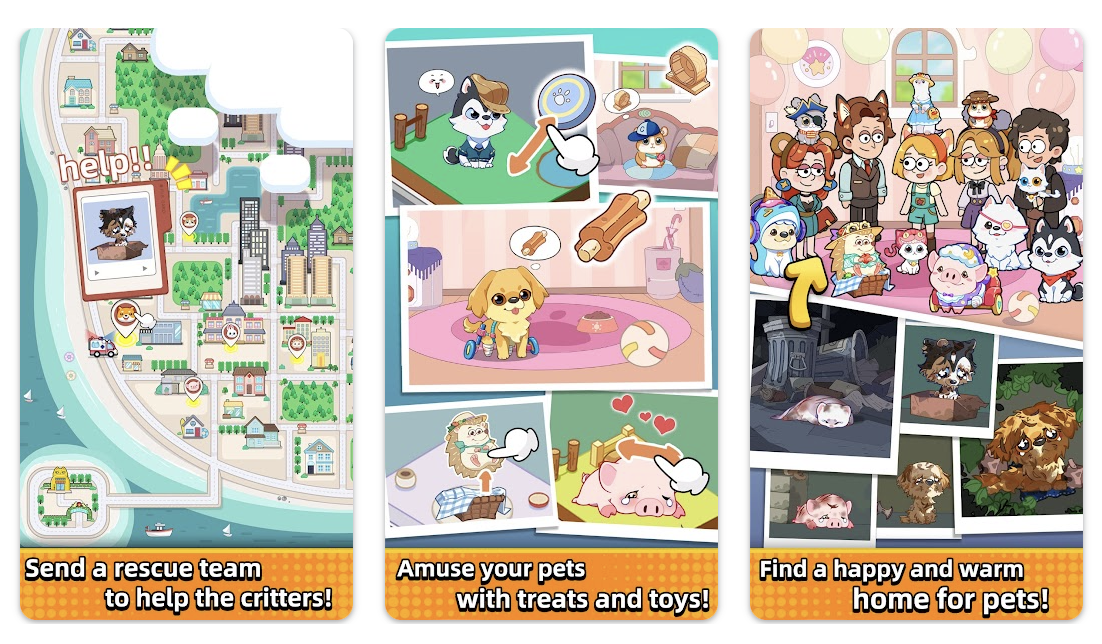 Features in Animal Rescue Tycoon Apk
A variety of cute pets
There are many types of pets you can accommodate at your base, including kittens, puppies, rabbits, guinea pigs, pigs, hedgehogs, raccoons, chinchillas, ferrets, and alpacas.
Rescue and treatment of simulated animals
Your pet rescue team will bring pets in various situations back to the base, and you will personally formulate a rescue plan for each pet. Tweezers can be used to remove ticks, debride, deworm, vaccinate, etc.
A unique museum and collection system for rare animals
Throughout the game, you will collect fragments of information about extinct and rare animals scattered throughout the world. You will be able to build the corresponding animal sculptures and display them on your base after collecting these information fragments.
Minigames built into the game are interesting
Throughout the game, you'll find fun mini-games waiting for you to discover, for example, you can dress up your favorite pet through the mini-games in the store! We may add more fun games as the game progresses! Keep an eye out!
Gameplay
Animal Rescue Tycoon is an exciting new Android app that allows you to manage and run your own virtual animal rescue. Your goal in this game is to be the hero and find a home for abused and neglected animals. Build and manage your own thriving rescue center with a variety of animals to choose from.
In the beginning, you can choose from a small selection of animal types, and as you progress, you will be able to choose from a larger selection. Taking in helpless animals, providing them with medical care, and finding them permanent homes will be your responsibility. With a variety of buildings and decorations, you can also create and customize your own animal rescue center.
As you complete missions and challenges, you can upgrade your center or purchase new items with the rewards you earn. In the leaderboard, you can compare your progress with other players.
As well as providing hours of entertainment, this game teaches players important lessons about animal care and rescue. For animal lovers and aspiring rescue center directors, Animal Rescue Tycoon is the perfect app. Make a difference in the lives of animals by downloading the app today!
Screenshots: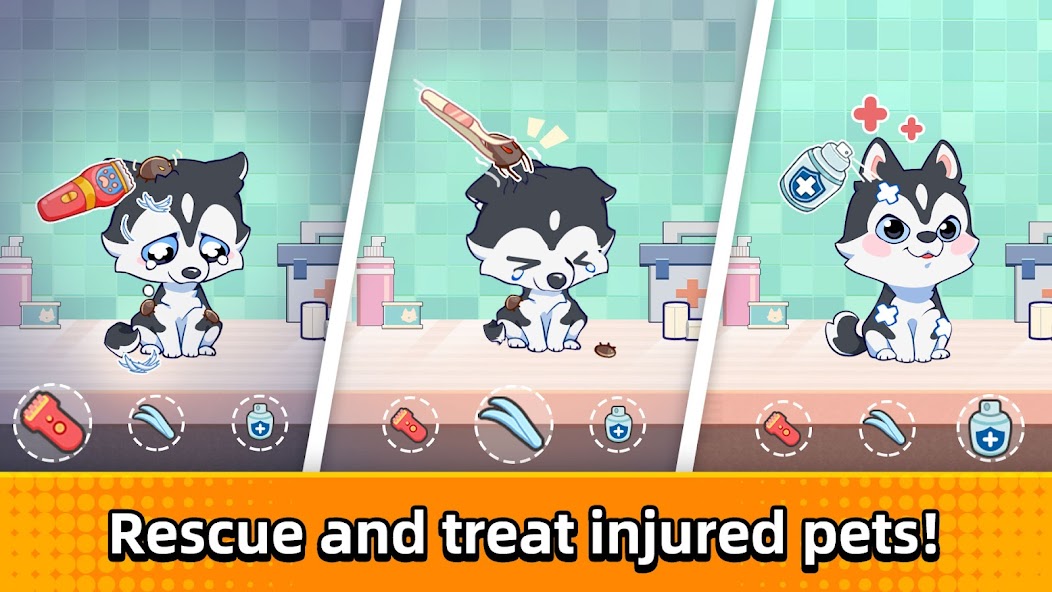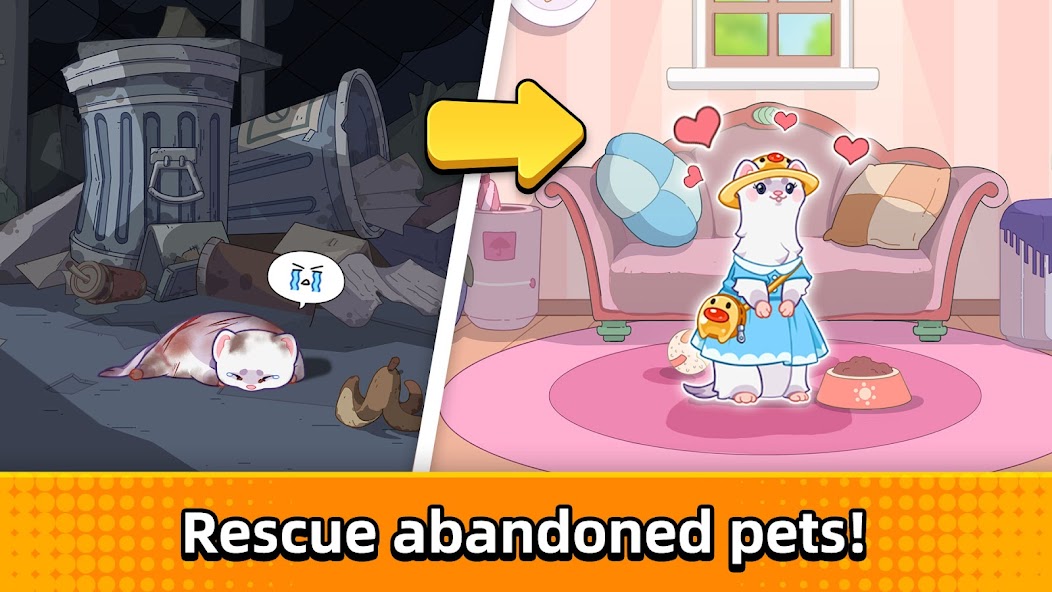 Conclusion
It's a fun idle game for all types of players. Even though there is a lot of work in this game, you can easily complete it with only a few swipes. Turn your small business into the best veterinary business in the world by joining this game.

See More Similar apps