Are you ready for 3v3 soccer knockouts in Omega Striker? The game is based on exciting football matches and is a MOBA action game. In chaotic matches, players must choose a favorite character, coordinate with teammates, and score goals.
The publisher Odyssey Interactive's game is based on skill, so victory depends on it. In addition, each character has a unique power that allows you to choose how to compete. For a taste of the fun it brings, you can download the APK from below or through Google Play.
In this lightning-fast 3v3 footbrawler, smash opponents off the arena and score goals. As one of 15+ stylish Strikers, you can sling slimes, toss tofu, and rocket boost your way to victory. Team up with friends and outperform your rivals to become an Omega Striker.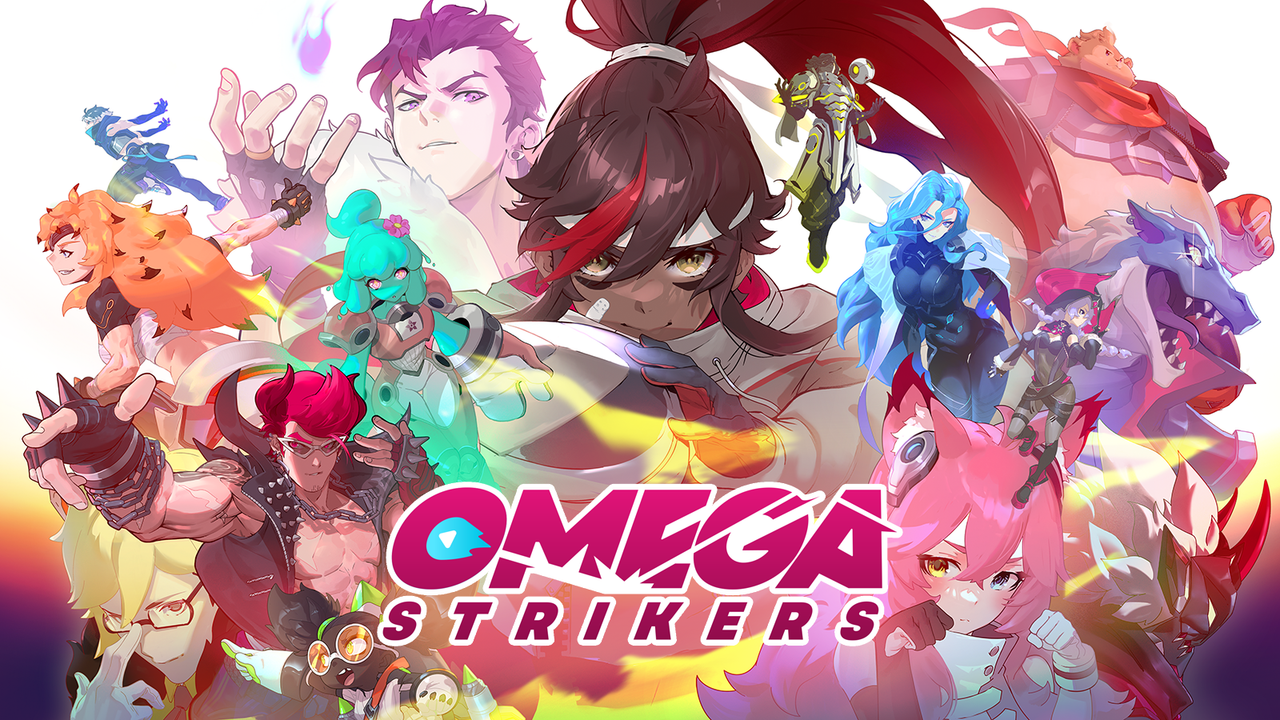 Features in Omega Strikers Apk:
Matches are never the same
Blast, bounce, and bullrush opponents into map hazards that are hectic and electric. Run at breakneck speed on the Oni Village map and avoid the swirling gravity well in Atlas's Lab.
Feel free to play your way
Unlock powerful new Strikers with unique abilities by earning credits. Using trainings and skins, you can customize your playstyle and enhance your appearance.
Updates for the season
Each new season of Omega Strikers will add new Strikers, additional stages, fresh unlockables, and more ways to play.
Play Anywhere
Play with thumbs, sticks, keys, or clicks to compete with the best. Omega Strikers is fully cross-platform. Taking your account anywhere is easy with cross-progression support.
Free, fast, and fun
In lightning-fast 3v3 matches, smash opponents off the arena and score goals. Team up with friends and sling slimes, toss tofu, and rocket boost your way to victory!
Gameplay
In Omega Strikers, six characters take control of the action on a peculiar battlefield. They will form two teams of three each and do their best to defeat the opposing team.
You can watch the action unfold from a bird's eye view in Omega Strikers thanks to its attractive 3D graphics. You can control your characters by swiping over your smartphone's screen, and you can choose which character you want to prevail.
In order to weaken your enemies' mana, you can perform several strikes to take them off the field. The only way to win is to score five times and win by two, no matter what tactics you choose.
In order to pick your winning trio, you'll need to consider their personal skills at the start of each round. Therefore, you can check their abilities from the main menu and form the most balanced team possible.
Play exciting games alongside these peculiar characters when you download Omega Strikers APK for Android. Gain points and rise to the top of this global ranking by scoring more goals than your opponent.
Screenshots: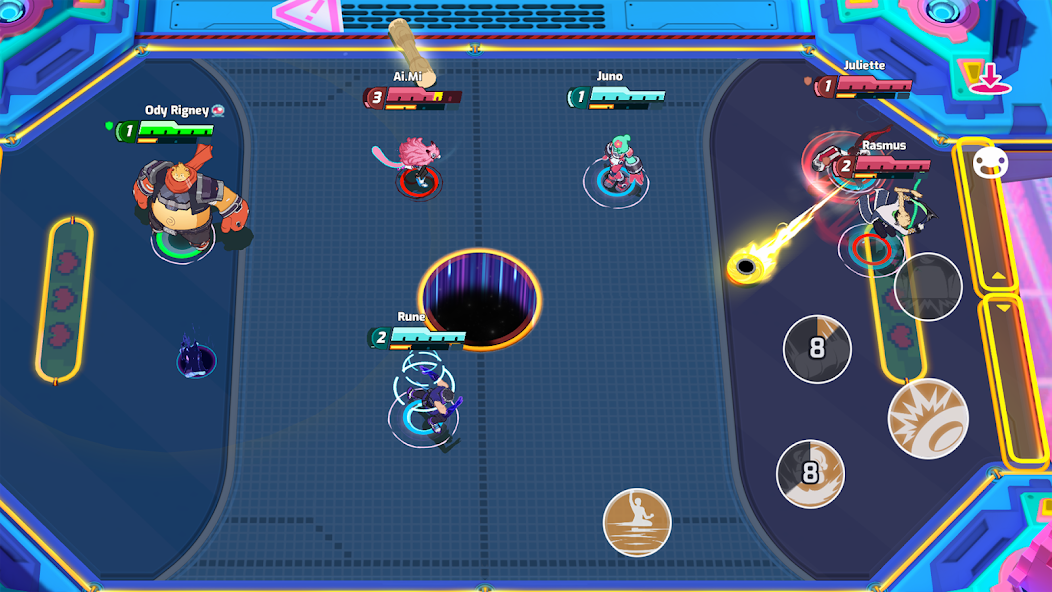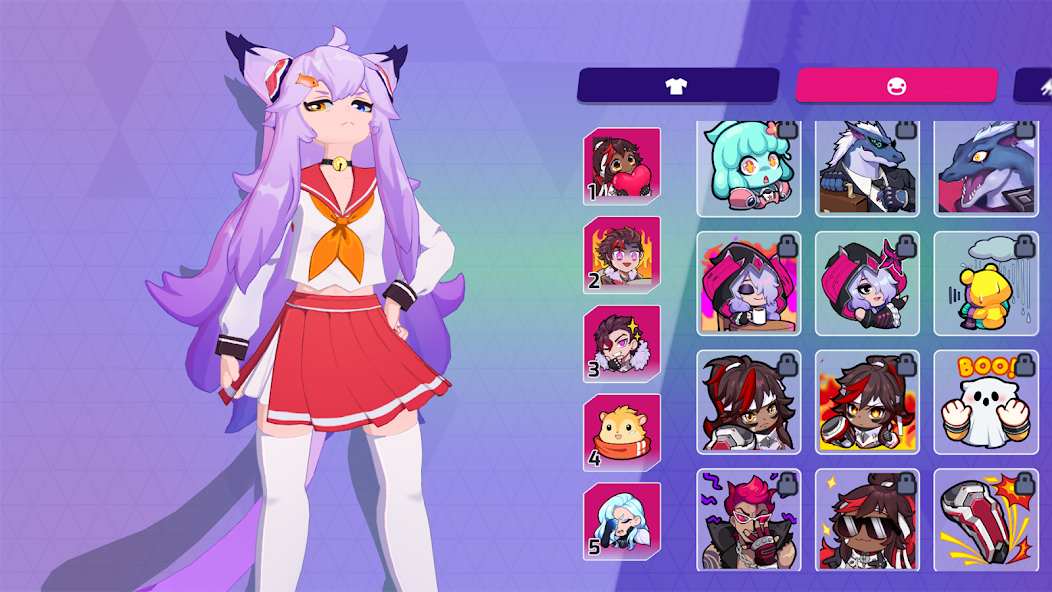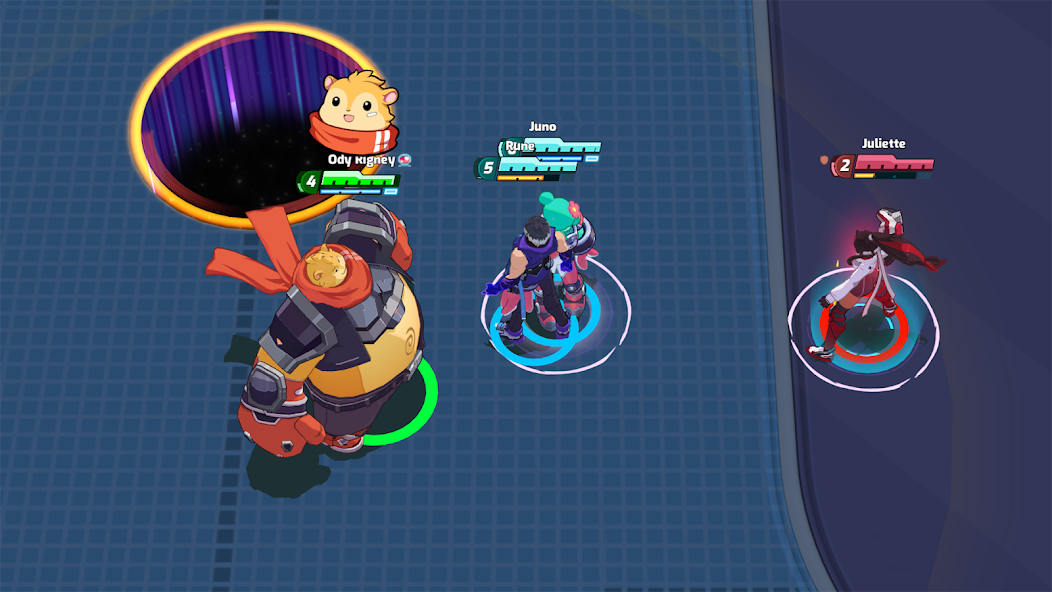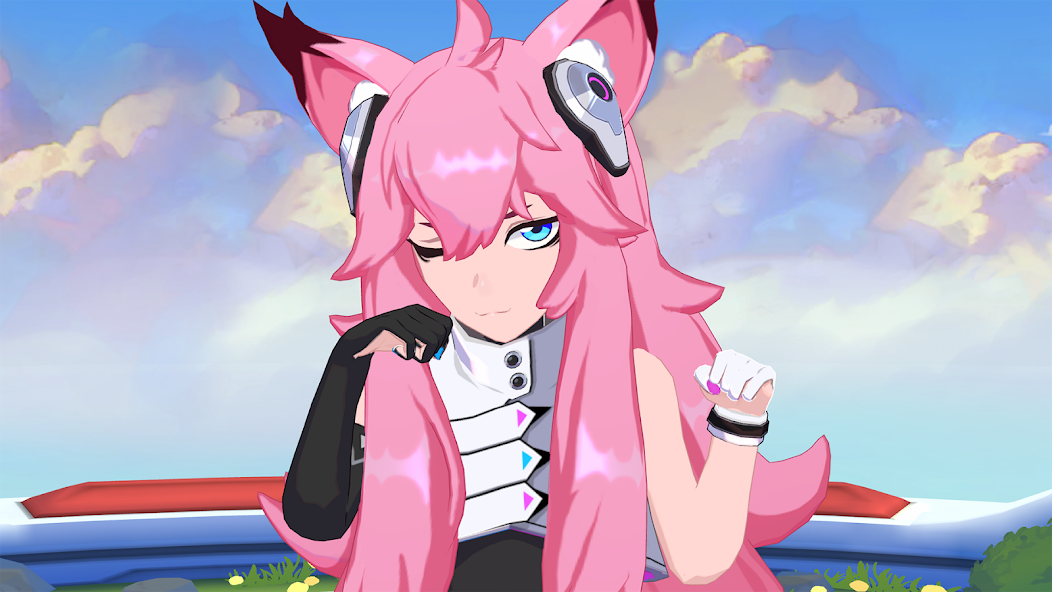 Conclusion
Omega Strikers is a game entirely based on individual skill, rather than pay-to-win like many others. There are many great benefits along with a very unique gameplay in this game that will definitely make it one of the best choices you can make right now. Enjoy outstanding MOBA-style football matches by downloading this game from our website.

See More Similar apps