Foodie Festival: Cooking Game APK is an exciting mobile game that allows players to embark on a culinary journey and experience the joy of cooking various delicious dishes. With its intuitive gameplay and vibrant visuals, this game is a treat for food enthusiasts and gaming enthusiasts alike.
Foodie Festival: Cooking Game APK is designed to provide players with a virtual cooking experience that is both entertaining and educational. The game offers a wide range of recipes from different cuisines around the world, allowing players to explore and experiment with various ingredients and cooking techniques.
A festival is all about getting together, celebrating, and eating delicious food. Foodie Festival lets you experience the excitement of cooking up a fever at a festival!
Embark on an exciting culinary adventure with Foodie Festival - Lucy's Cooking Adventure! Lucy, a talented chef 👩‍🍳from a family of pastry shop owners, is facing a difficult situation. She left empty-handed with her little daughter after her marriage fell apart. She and her daughter Kelly move to a new city for a fresh start.
When Lucy discovers that the city is holding a cooking festival in its largest park, things begin to look up. Due to her culinary talents and passion for cooking, Lucy decides to take part in the festival and make a name for herself.
Features in Foodie Festival Apk
Diverse Recipe Collection: Foodie Festival offers a vast collection of recipes ranging from appetizers to desserts. Players can unlock new recipes as they progress in the game, providing endless culinary possibilities.
Interactive Gameplay: The game features an interactive cooking interface where players can chop, slice, stir, and fry their way to culinary mastery. The intuitive controls make it easy for players of all ages to enjoy the game.
Customization Options: Foodie Festival allows players to personalize their in-game avatar and kitchen with a variety of customization options. From chef hats to kitchen décor, players can create a unique cooking environment.
Time Management Challenges: To add excitement to the gameplay, Foodie Festival incorporates time management elements. Players must complete cooking tasks within a specified time limit to satisfy hungry customers and earn rewards.
Social Interaction: Players can connect with friends and other players through the game's social features. They can visit each other's virtual restaurants, exchange gifts, and participate in friendly cooking competitions.
Gameplay
You'll help Lucy prepare delicious meals using simple ingredients and her unique cooking style as you play the game. From Italian to Japanese to Mexican cuisine, you'll have to satisfy the tastes of hungry customers from all over the world.
The game is simple to play: you select your ingredients and cooking tools, and then you get to work in the kitchen. Your culinary skills will make your customers begging for more as you chop, mix, and sauté their way to delicious dishes. Your customers will become impatient and leave the restaurant if you don't work fast and keep up with orders!
As you progress through the game, you will unlock new recipes, ingredients, and cooking tools, giving you even more options. As well as upgrading your kitchen, you'll be able to customize your restaurant or food truck to make it uniquely yours.
But the real challenge is satisfying your customers' unique tastes and preferences. There are some customers who prefer healthy meals, while others crave spicy or indulgent foods. It's important to listen to their requests and create dishes they will like, or else you may lose their business.
You'll face tougher challenges as you grow your tasty restaurant or food truck business. However, you can rise to the top of foodie festivals if you are dedicated, hardworking, and passionate about food!
Are you ready to join Lucy on her exciting cooking adventure and become the top chef in town?
Start cooking tasty meals with Foodie Festival today!
What's new
Join the newest version 1.0.1 of this special Foodie Festival
We have made some improvements for you:
↪ New map & new food updated
↪ Event festival
↪ Fixed some minor bugs
Screenshots: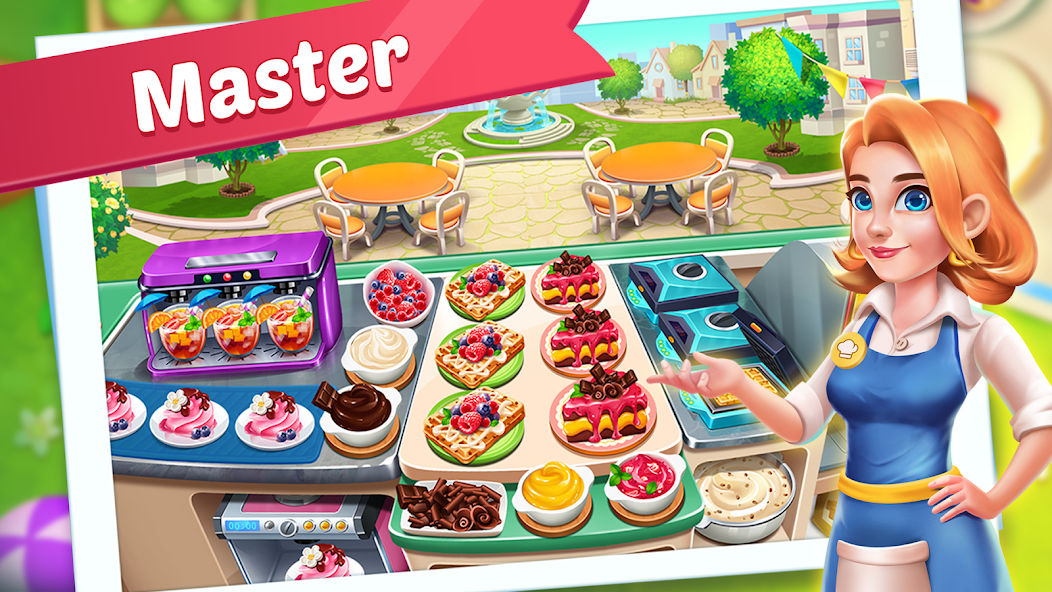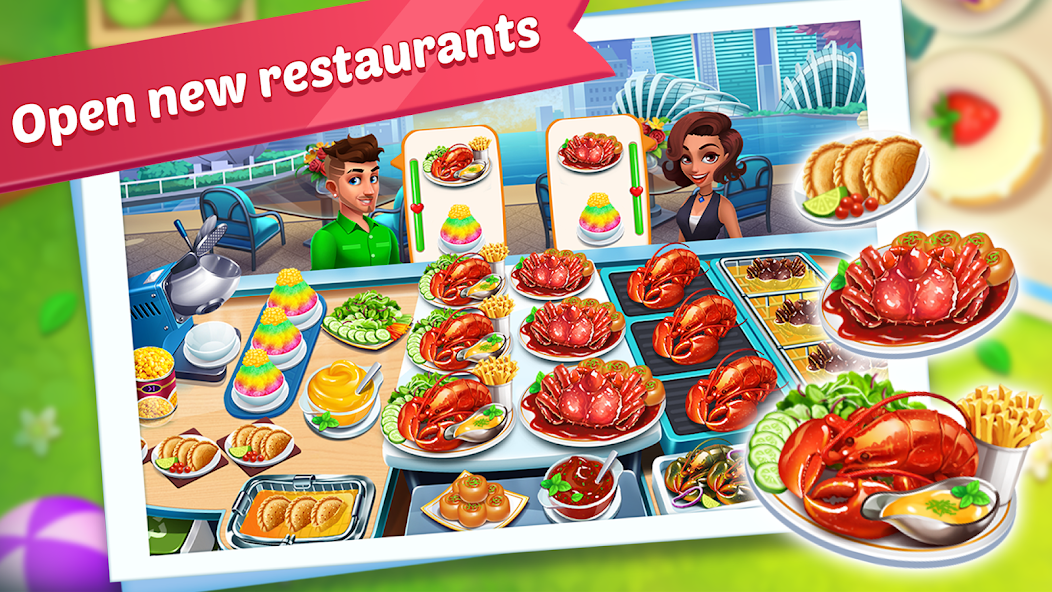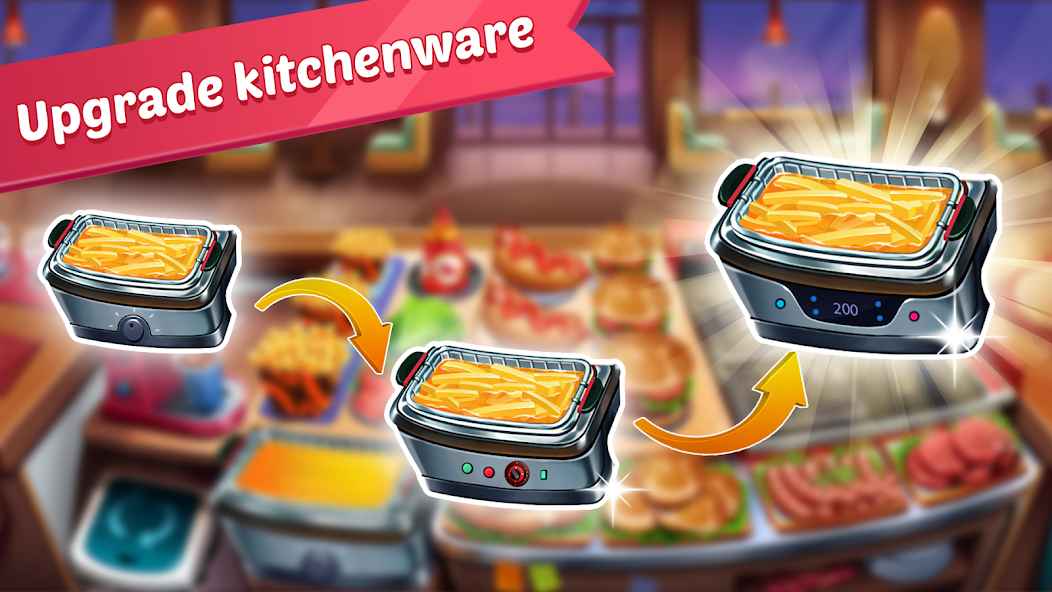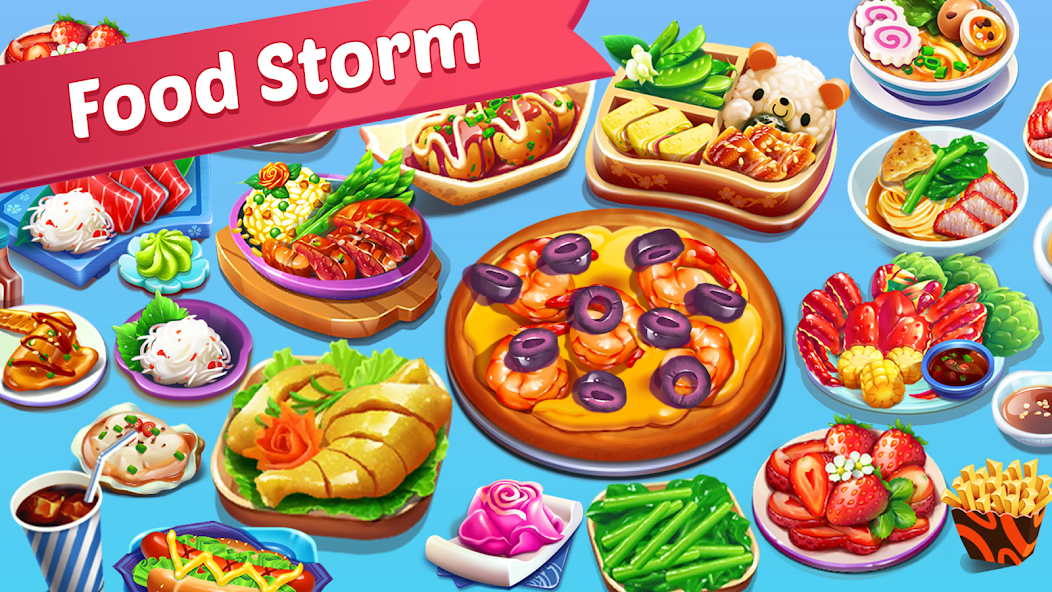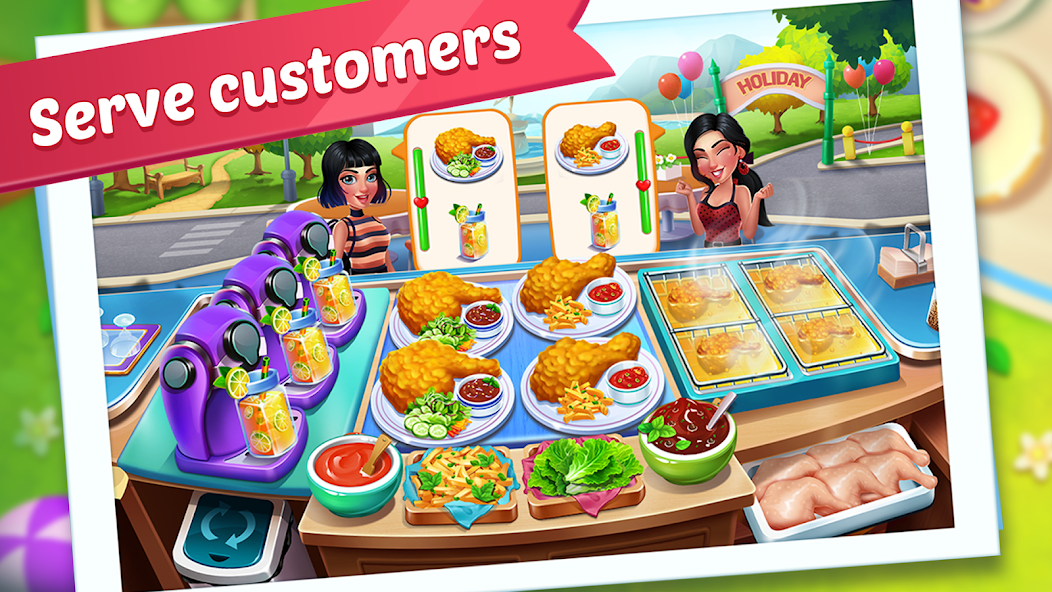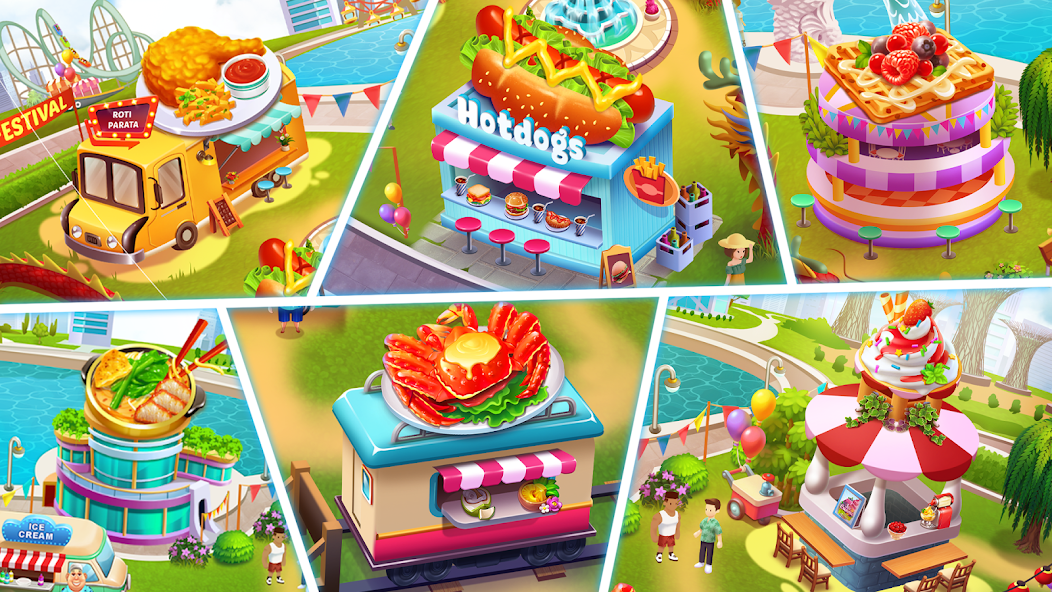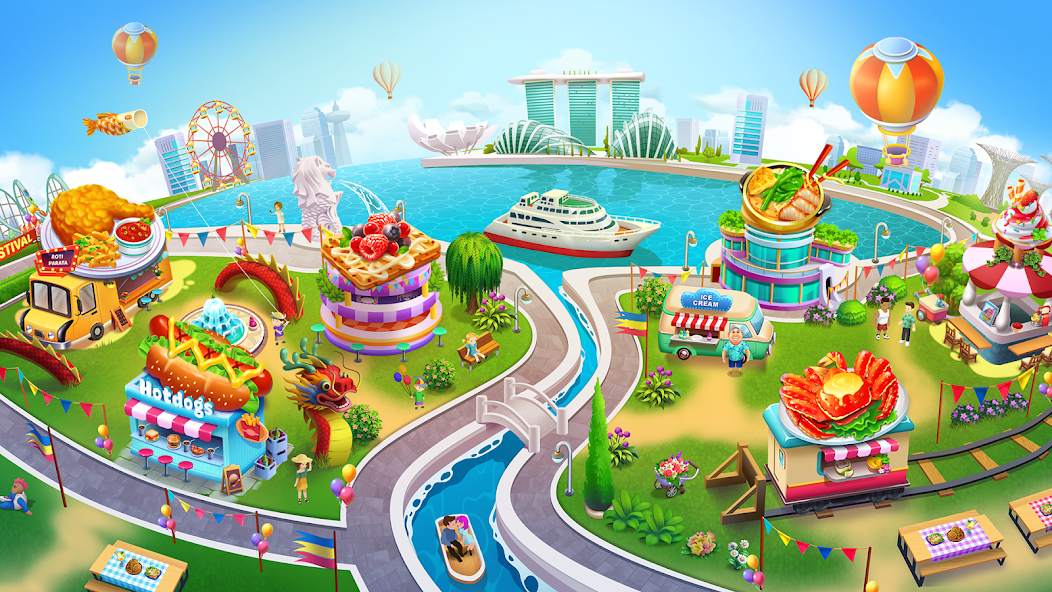 Conclusion
Foodie Festival: Cooking Game APK offers an immersive cooking experience that appeals to both food lovers and gaming enthusiasts. With its diverse recipe collection, interactive gameplay, and customization options, the game provides hours of entertainment and culinary exploration. Whether you aspire to become a virtual master chef or simply enjoy cooking virtual feasts, Foodie Festival is a delightful game that brings the joy of cooking to your fingertips. Download the game today and start your gastronomic adventure!

See More Similar apps