Earth Revival (JP) is an exciting new game just released for Android. An action-adventure game set in a post-apocalyptic world. Players assume the role of a young man who embarks on a grand journey to save the planet. It features stunning 3D graphics, a diverse soundtrack, and an immersive story filled with challenging puzzles, thrilling battles, and interesting characters. A game like this is sure to be a hit with gamers looking for an intense and immersive experience.
Google Play Store users can now download Earth Revival (JP). The game is free to download and play, but you can purchase additional content with in-app purchases. Featuring exciting gameplay and a unique setting, Earth Revival (JP) is sure to be a hit among Android gamers. Start saving the planet today by downloading it!
Features in Earth: Revival (JP) Apk
Future Earth ruined
A mysterious alien microbe known as Polarians has devastated Earth in 2112. Mutating plants and animals pose a threat to humanity. Weapons, equipment such as battle suits, and us survivors are the last hope left. With your own hands, restore the glory of the earth!
Exploration of an open world
There are areas such as wetlands, deserts, urban ruins, and snowy mountains, and you can enjoy exploring the open world in a vast land that shows different changes based on the season. There are many things you can do to enhance your search, including puzzle solving, mini-games, hidden treasure chests, and much more. Print a vehicle from your microdevice for long-distance travel! A quick appearance and smooth movement are possible.
Gathering, crafting, cooking, and building
Collect wood, ore, and ingredients to use in crafting items, cooking, and building a shelter to use as a home while exploring areas infested with alien creatures. The things we use, the dishes we eat, and the shelters we live in are vital lifelines that protect us. Collect resources unique to each area of the vast land!
Special battle suits and high-tech weapons
Create futuristic high-tech weapons and fight with them. With over 10 different weapons to choose from, you can fight from a distance with firearms or hit your opponents directly with melee weapons. The play style is free, and there are weapon-specific skills!
You can also strengthen yourself with a battle suit during battle. Masaharu Kawamori will design the special battle suit for this project! Gives you a high-end combat experience that surpasses your imagination with a battle suit that combines both looks and practicality!
Additionally, we support reassuring pets! Cats, owls, rabbits, as well as Shiba Inus that are unique and cute... Over 20 different pets are available for you to choose from. As it is strengthened repeatedly, it will become an indispensable ally in battle.
Get together with friends
With a group of four to eight survivors, you can also build artificial islands and collaborate against strong enemies. To survive on this devastated planet, exchange resources, form guilds, communicate, and partner up.
There will always be threats from alien creatures, as well as conflicts among organizations with their own agendas. In the game, there are a number of PvP modes to choose from. The scramble for supplies, the control of bases, etc. To acquire more supplies, survivors can work together with their allies within a limited area.
Stunning graphics and sound
Photorealistic graphics with great attention to detail. The Global Illumination technology gives the game screen dynamism and freshness. Benjamin Wallfisch, who composed the music for many masterpieces such as "Blade Runner 2049", also adds to the realism. It can also be operated on smartphones and PCs with a wide range of specifications! Immerse yourself in a dynamic experience!
Gameplay
In front of the alien fleet, we were like savages throwing stones and sticks at the sky.
Despite humanity's desperate efforts, countless lives were also lost along with the city. Nevertheless, ferocious and brutal mutant creatures are rampant, and even the domineering organization Tidal is rampant due to the remaining "Polarians"...
We were the last hope, called the "Fire Source".
World
In the Liberty War of 2099, mankind encountered an invasion of the Akrid civilization from 2.5 million light years away. A brutal war has killed more than 85% of the human population, the development of science and technology has rapidly declined, and the social structure has almost collapsed. In that almost hopeless situation, humanity finally defeated the Akrid mothership and won the tragic War of the Liberty.
After the war, the remnant forces worked together to establish the New World Government, the Aurora Alliance (abbreviated as AA), based on the original "Planetary Defense Agency". War left behind not only ruins and corpses, but also microorganisms called polarians that are changing the ecological structure of Earth. As AA struggles to rebuild the world, it must deal with wrestling from various factions both inside and outside of AA while cleaning up the Polarian pollution.
Thirteen years after the war (2112), you woke up in a mysterious laboratory in the depths of the northern continent, in the area of Lake Garna.
As a member of the Spark Project launched by the Planetary Defense Agency to save humanity, you shouldn't have woken up in a place like this. Secrets of the Liberty War, Akrid, and the Spark Plan...
But the most urgent task is to survive in a northern continent filled with deadly Polarians, ferocious and brutal mutated creatures, and rampant domineering Tidal...
Screenshots: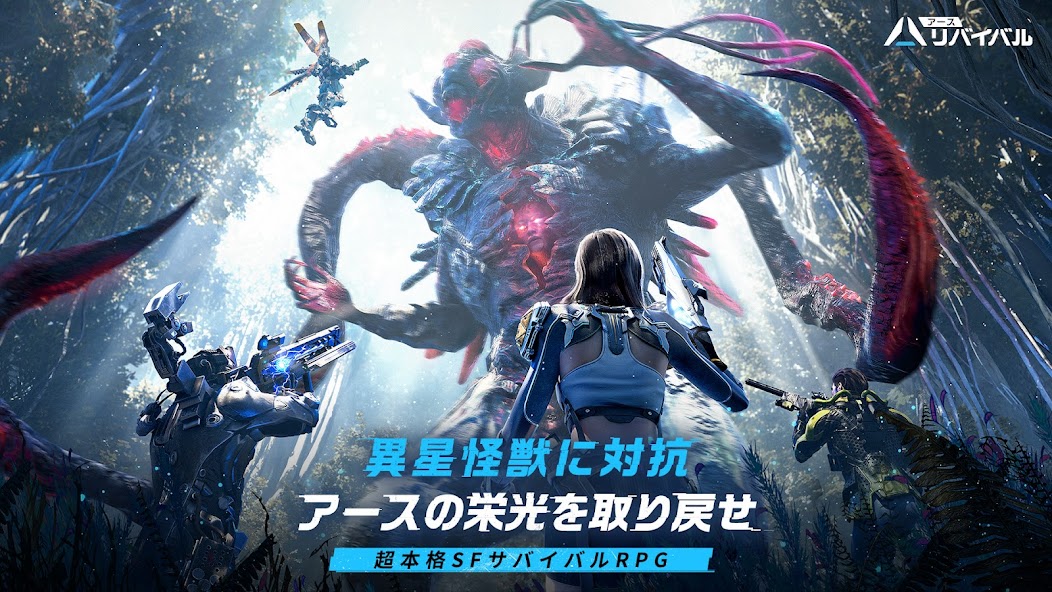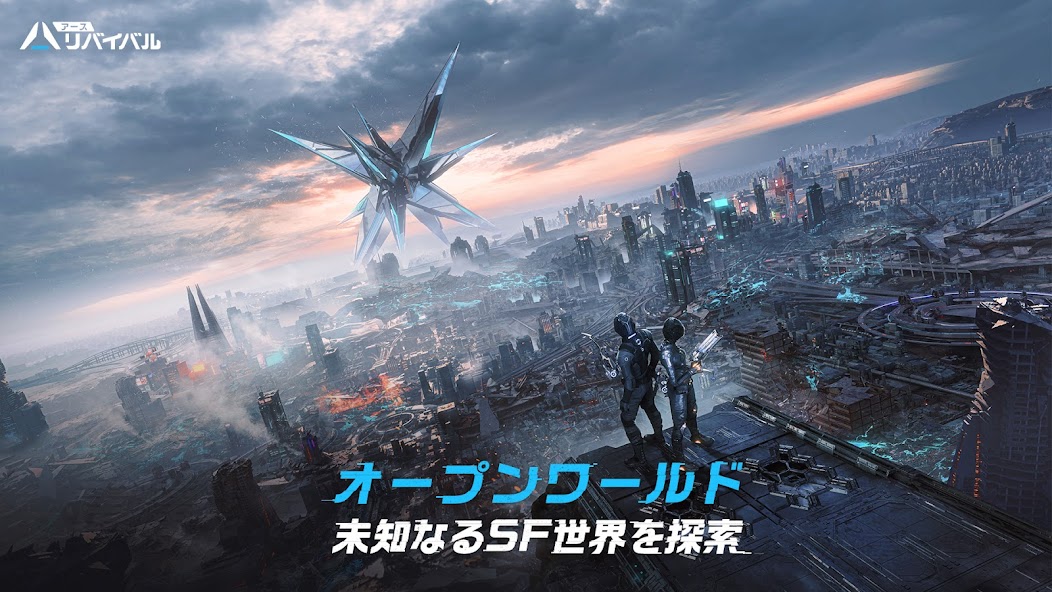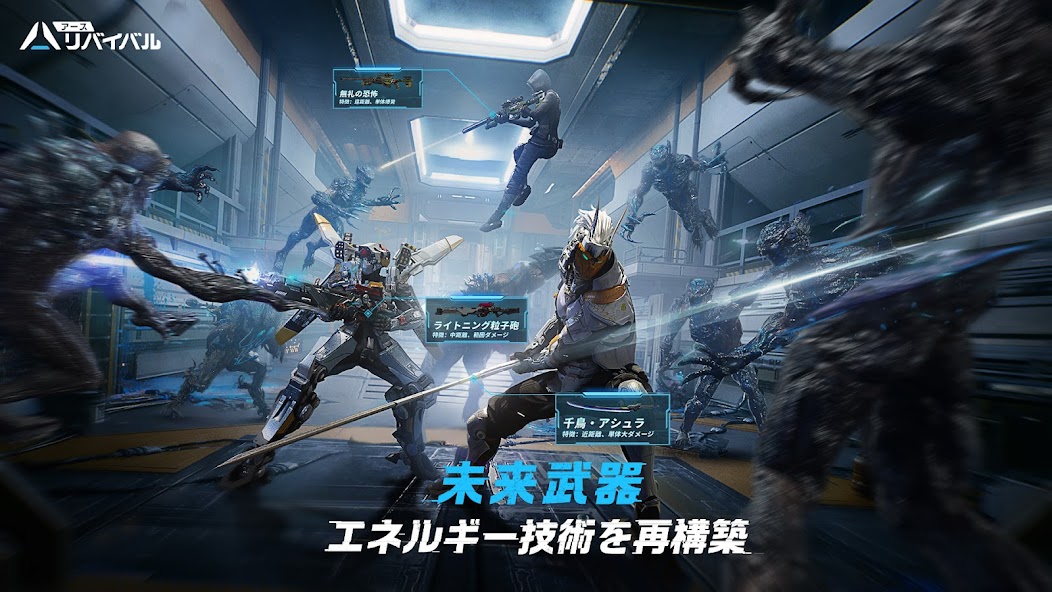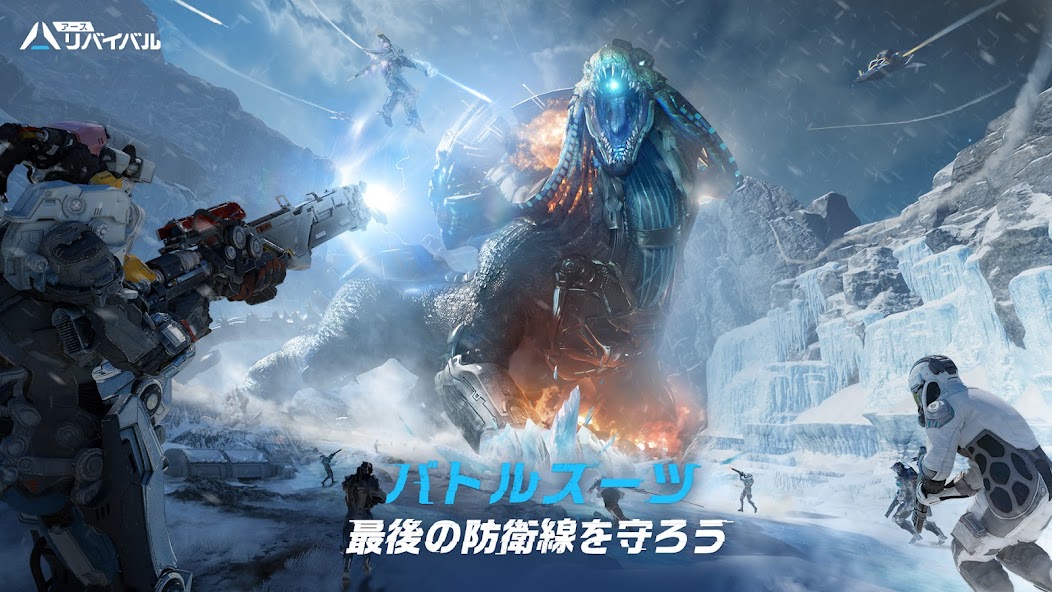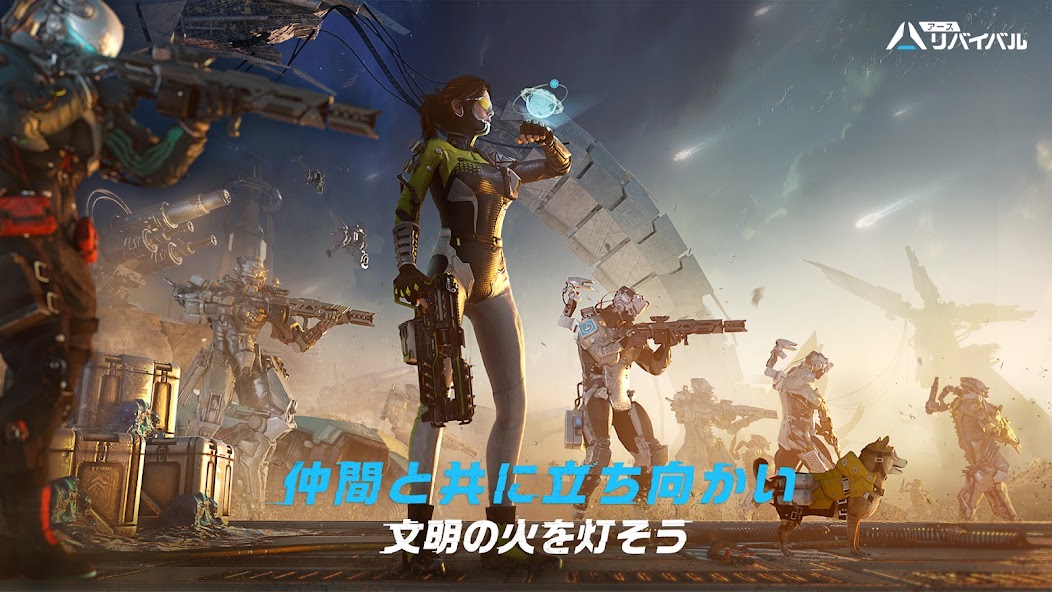 Conclusion
A revolutionary game, Earth Revival (JP) Apk breathes new life into the classic Earthbound series. Gamers of all ages will enjoy its unique, modern take on the beloved classic. Earthbound fans will enjoy the challenging levels, beautiful graphics, and large cast of characters in this game. There is also plenty of replay value in the game due to its unlockable content and hidden secrets. Earth Revival (JP) Apk is a great game that will provide any Earthbound fan with hours of entertainment and fun. A modern, enjoyable experience that anyone can enjoy, it captures the charm of the classic game.

See More Similar apps