You'll find even more minigames, new areas to explore, and all your favourite Beans to rescue in Dumb Ways to Die 4!
Find out who can survive the longest and become the ultimate Dumb Ways to Die champion!
As you attempt to survive, collect coins to buy upgrades, unlock new areas, and score sweet prizes! Do you have what it takes to be a Bean?
The explosive resurgence of the Dumb Ways to Die brand, and its recent success as the top trend on TikTok, has seen the original Dumb Ways to Die top the iOS game charts in over 43 countries around the world. Dumb Ways to Die 4 brings that same mischief, mayhem and minigame madness of the original games to a brand new world, and a new generation of fans and mobile devices!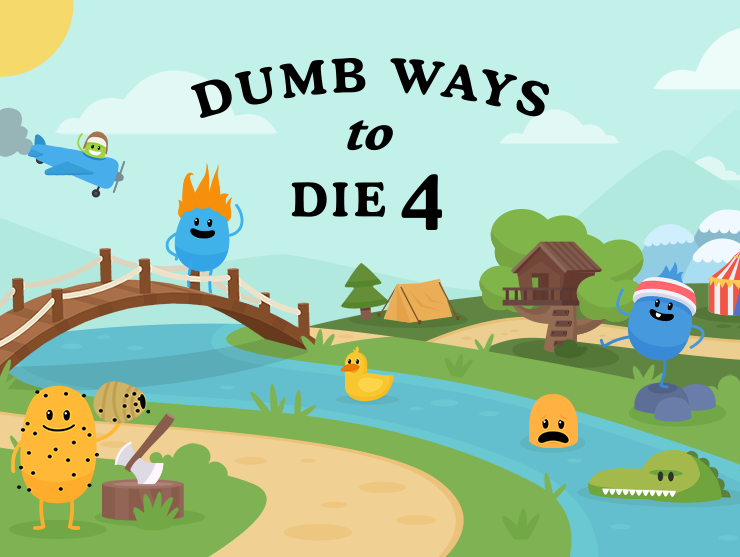 Features in Dumb Ways to Die 4 Apk
Dumb Ways to Die 4 will feature more than 70 minigames at launch across a range of different locations and environments.

Beanmania!: Love the Dumb Ways To Die song? You'll love the games too! Join the Bean gang that's taking the TikTok and social media world by storm!
Game Time: Try to survive as long as possible by avoiding the deadly traps and obstacles. Tap, swipe, scribble, shake, flick, swat, saw (and more!) your way through all-new minigames featuring all of your favorite beans!
Save The Beans: Explore the Bean-dom and unlock cool new areas! Restore each scene to its former glory and save the Beans from their ridiculous doom. Each new bean has their own perks to unlock!
Score Prizes: Compete in unique timed events and claim cool prizes! The longer you play, the harder it becomes! Keep an eye out for helpful perks to increase your chances of gold and victory!
Keep It Dumb: All the craziest, weirdest and just plain dumb deaths you know and love! Dying has never been more fun!
Gameplay
In Dumb Ways to Die 4, players will need to think fast to overcome fast-paced, unpredictable challenges and save the Beans from their untimely demise. In doing so, players will rebuild Beanville and unlock even more Beans who can help them out by providing unique bonuses for the minigames.

What's New?
- Exciting and brand new Dumb Ways minigames to play!
- Awesome new environments and areas to unlock!
- Other performance improvements and bug fixes made just for you!
Screenshots: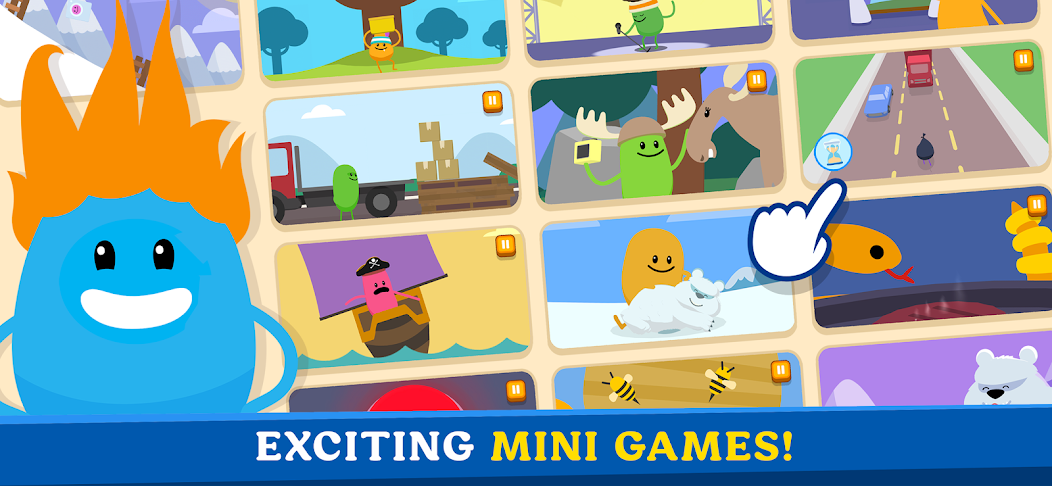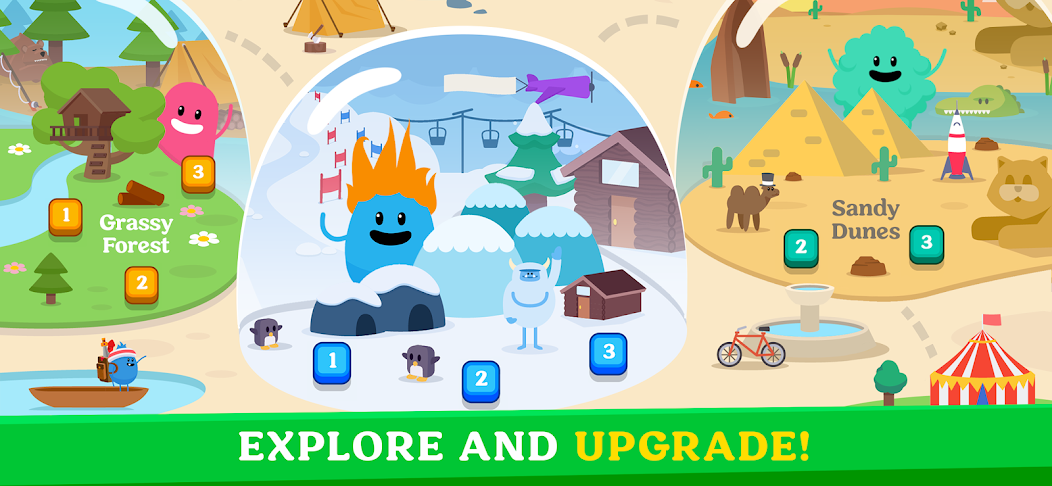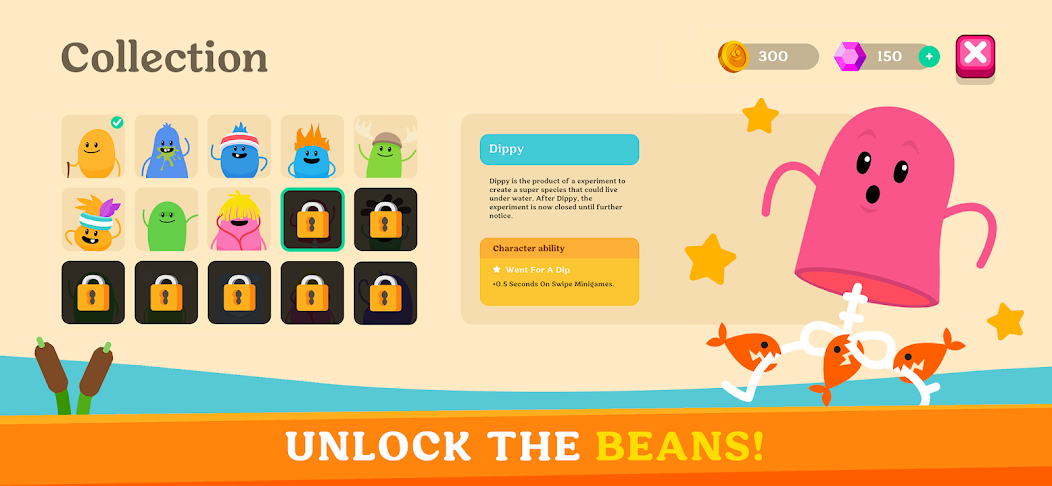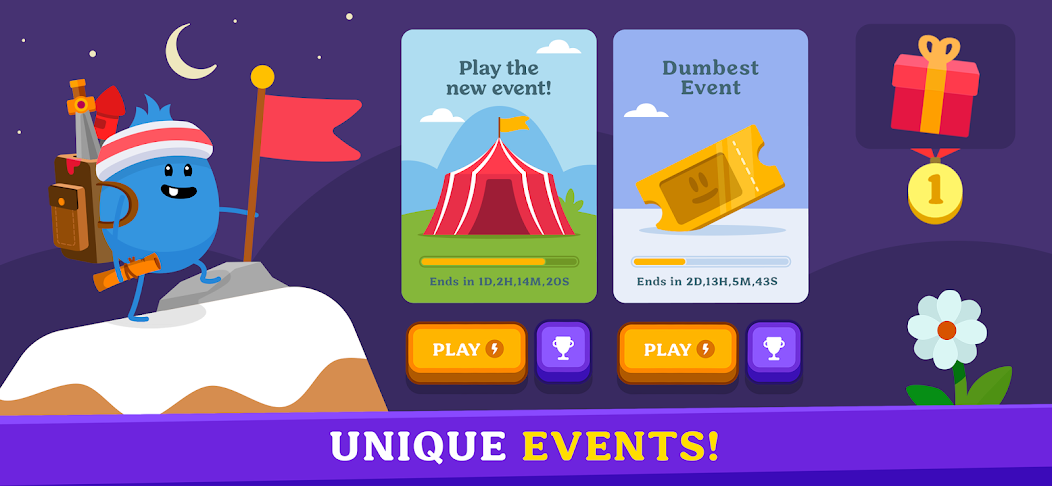 Conclusion
Players of all ages will enjoy hours of entertainment with Dumb Ways to Die 4 Apk. Featuring unique and creative levels, as well as customisation options, it offers players an enjoyable and unique experience every time. Its wide range of characters will keep players coming back for more. Ultimately, Dumb Ways to Die 4 Apk is an excellent game that will provide endless hours of entertainment.

See More Similar apps