A new genre of tower defense awaits!
Enjoy an epic battle of wits in this multiplayer PvP tower defense!
Constantly make adjustments to your strategy for the best defense!
KRAFTON, Inc. launches Defense Derby, a strategic defense mobile game with real-time auctions. where players can acquire units through auction and win to become the last survivor Anyone interested can download it on the Google Play Store.
Thrilling Auctions – Each round has a unit auction open. If players want it, they have to invest a bit! Examine your opponent's castle. and plan different bid strategies, confuse your opponents and disrupt their bids to secure your victory.
Strategic Positions – Upgrade your units and place them in strategic positions to create effective combat synergies to defend your castle.
Tons of Characters - Meet 6 unique and powerful heroes and 18 units. Heroes have special abilities that are useful in defending the castle, such as strengthening units. or restore a damaged castle
Rankings and Rewards – Compete with players around the world in real time. and challenge higher leagues Collect Crown Points to win many rewards and be the ultimate champion.
Features in Defense Derby Apk
Unit Scouting: An Epic Battle of Wits | DefenseDerby
Use your acquired 'Derby Chips' to recruit the best units for your team!
Offering more than you can afford can put you at a disadvantage in later rounds.
Observe your opponents carefully to decide the 'right price' for your desired unit!
Recruit the necessary units to protect your castle against waves of monsters and claim your victory.
Make Real-Time Strategy Changes | DefenseDerby
There is more to Defense Derby's strategies than just setting your deck and scouting units.
To defend against waves of monsters, you will need to make position changes for your units!
Consider their types, factions, abilities, attack range, and more to find the best combo.
Guardian's Journey: Reach for the Top | DefenseDerby
Win derby matches to enter higher leagues in Guardian's Journey!
Obtain castle skins, resources, and more!
Many Different Modes to Enjoy | DefenseDerby
Defeat powerful bosses in dungeon mode
Reach for the highest stage in Blitz PvE Defense
Accumulate rewards automatically with idle defense
Play with your friends in the Friendly Derby mode
Gameplay
Defense Derby is a tower defense strategy game that will blow you away. You should give it a try if you're a fan of this type of game, since it offers a new way to get units: auctions.
Defense Derby challenges you to defend your castle against all kinds of enemies by placing various units in their way. If you want to win, you need to make the most of each unit's placement and level. In Defense Derby, units are acquired in real-time auctions as part of this gameplay.
Each wave has a closed auction, so if you're interested in any of the units, make sure you bid higher than your opponent. Defense Derby's battlefield strategy also depends on this, since you'll want to prevent your enemy from obtaining units that can destroy you. It's crucial to pay attention to your enemy's strategy and castles.
You'll also be able to use up to 6 heroes with special abilities to change the outcome of the match.
Screenshots: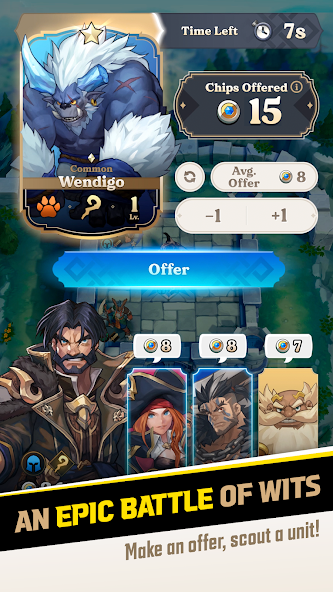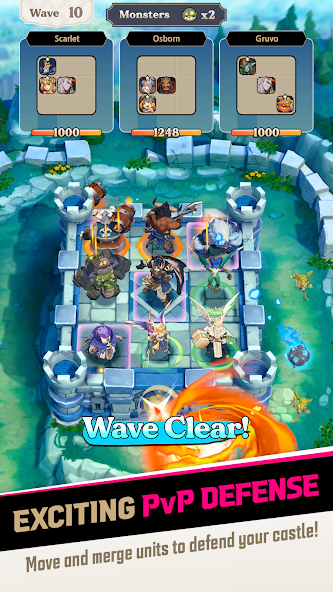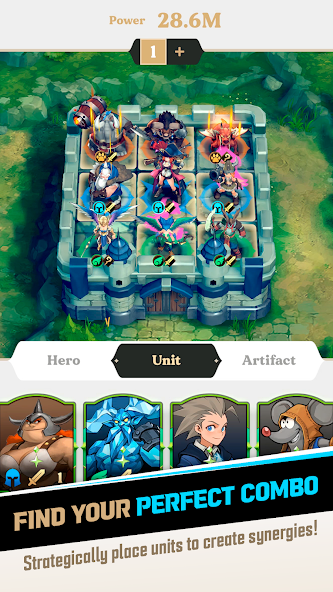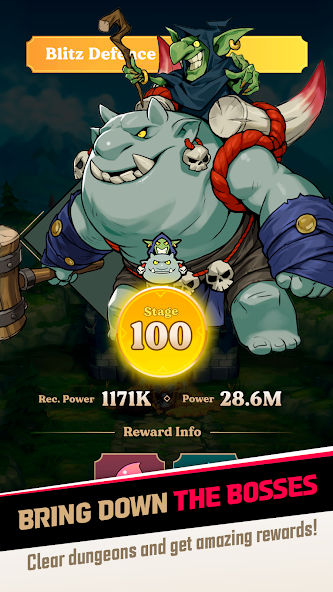 Conclusion
According to RisingWings, an independent studio of KRAFTON, Defense Derby has an early access test. While the early access test is active through May 11, users can download the game from Google Play. A test will be conducted before the game is released to gather feedback and improve its quality.
Defense Derby will launch with early access in Korea, Chinese Taipei, Hong Kong, India, and Thailand. During Early Access Testing, players can win prizes worth INR 700 thanks to carefully selected gifts. The prizes include 2500 Crystals, 500 Gold, 500 Elixir, and 500 ManaStone.
See More Similar apps