New Newspaper - application to read newspapers, synthesize the hottest news, images, clips from more than 150 leading electronic newspapers in Vietnam.
Newspaper is an application to read Vietnamese newspapers on the Android platform that has been loved and used by millions of people.
Install New Newspaper now to read the latest 24h fast online news, read the latest newspapers, today's hottest news, and follow the latest news from the past week.
Baomoi is a app that aggregates Vietnamese information completely automatically controlled by computers. Every day, nearly 6500 news from nearly 200 official sources of Vietnamese online newspapers and apps are automatically aggregated, classified, re-posted, and displayed by Baomoi. according to the reading preferences of each reader.
The way people read news online nowadays is often passive. We go to one (or more) of our favorite news sources, find our favorite categories, and read the "whatever you read" style. Baomoi was born to change that habit somewhat, helping Vietnamese readers to be more active with online news and spiritual food every day. Baomoi is the answer to the following questions:
I want to know the hottest events happening in the day or in the past time?
I want to follow all the information (news, videoclips, photos) about a topic that interests me (eg : Korean Cinema, Web 2.0 ...)
I would like to read other information related to the topic of the article I am reading (about a singer, a football team, a company...)
I only want to see the information that I like (eg: football clips, IT news, fashion model photos...)
I only want to see once the news that the apps repost each other
Main function
Content classification: The system automatically analyzes the content of the news and categorizes it into the appropriate category.
Duplicate post detection: The system automatically detects reposts (copy) and groups them back to the original content post.
Group of related articles: The system automatically detects related (not copied) articles on the same topic.
Keyword extraction: The system automatically separates the keywords of the article, helping readers easily find multidimensionally related information.
Smart Suggestions: Based on the analysis of readers' news reading habits, the system can automatically make suggestions about articles that readers are interested in.
Features in Báo Mới Apk
Why Newspaper is the user's favorite news app?
Breaking news, synthesizing current news 24/7. All the hottest events at home and abroad.
Watch news videos, high quality entertainment clips.
Application to read newspapers by voice with many natural, friendly voices.
Night reading mode protects eyes. Many interface options, large font sizes, fonts.
Integrated Lunar Calendar, Lottery Results, Gold Price, Weather.
Save 3G/4G data. Does not consume device memory.
Has OFFLINE reading mode (no internet connection required). You can choose your favorite newspapers and categories.
Optimized for smartphones and tablets.
Screenshots: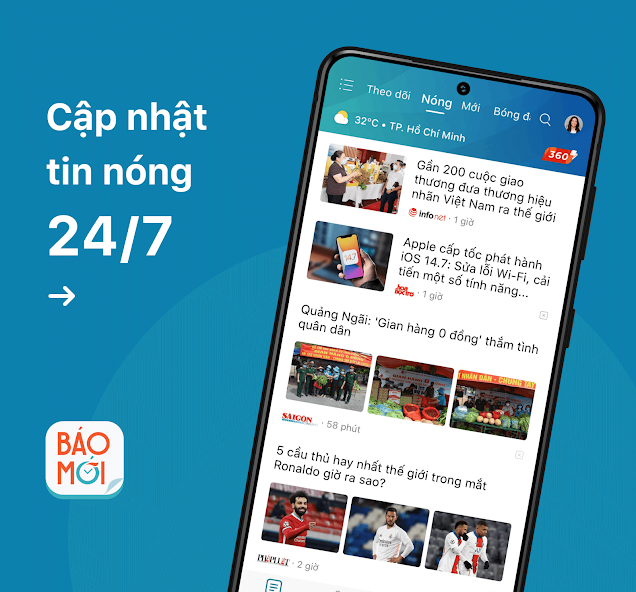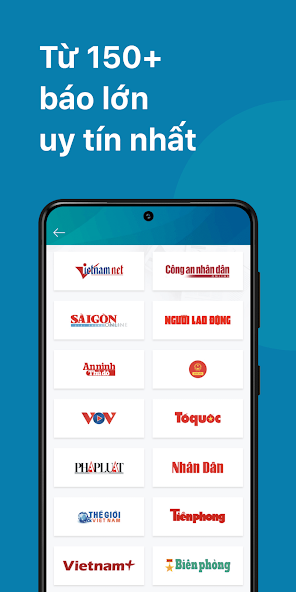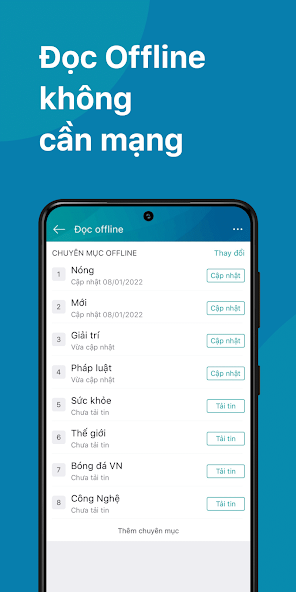 Conclusion
Simple and easy to read. Nice and friendly user interface. Full and up-to-date information.
We look forward to receiving your comments to improve the product. Any suggestions please send to Zalo 0935373292 or email: [email protected]