Greetings and welcome to Animal Twist!
In a vibrant and dazzling world full of challenges, you can swipe your finger to create lines and guide cute animal characters, such as a friendly pig, a cunning cat, a mischievous dog, a jumping frog, and a loyal donkey.
Animal Twist boasts great power-ups, bonus levels, rescue missions, ongoing achievements, jumps, and tons of coins and rewards thanks to its genuine gameplay and original style. Are you ready to explore its magical world and join the adventure?
Animal Twist offers you the chance to pop surprise bubbles, launch animals from cannons, dodge laser traps, detonate explosive mines, open special chests, and find valuable royal coins and safes.
Features in Animal Twist Apk
A perfect combo of 2D platforms, puzzle, and action thanks to its original and intuitive new way of playing.
Over 20 playable animals added to your initial piggy: the mischievous monkey, the fun chicken and mouse, the wild horse, unicorn, the lazy bear, and more.
Unique power-ups like the Destructive Ray and Immunity Potion to break blocks and blast obstacles and enemies in your path.
Bonus levels where you collect as many game coins as you can before time runs out. A true classic.
Exciting rescue levels where you'll find new pets waiting to be freed: rabbit, fox, owl, pig, elephant, monkey, and the fearsome shark among other wild animals.
Complete levels and collect stars to win new prizes and incredible treasures.
Accumulate diamonds and upgrade the skills of the elusive frog and snake, the furry dog and cat, the trotting donkey and horse, and other pets and friends that will accompany you on the adventure.
Its dazzling physics, clever puzzles and brain-teasers, and a game control like you've never seen thanks to its lines, make you enjoy spectacular jumps and bounces for your pets.
Bingo! A very fun coin game for the whole family, kids and adults, which you can enjoy offline (without data connection or Wi-Fi), ad-free, and free from start to finish.
Gameplay
It's a unique game, a free-to-play in which you play alongside your favorite animals: friendly pigs, cunning cats, powerful sharks, magical unicorns, mischievous dogs, adorable pandas, and many, many more.
The game offers hours of fun and excitement with its authentic gameplay and original style, as well as stratospheric power-ups, bonus levels, and achievements. Would you like to join the adventure and explore its magical world?
Screenshots: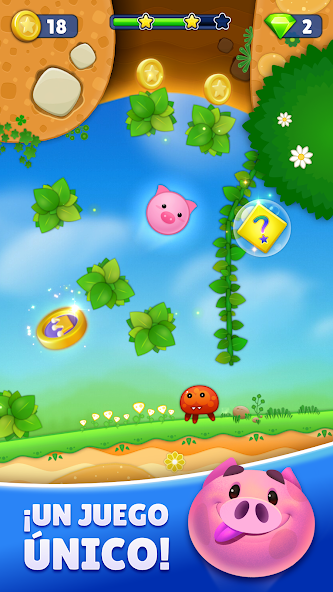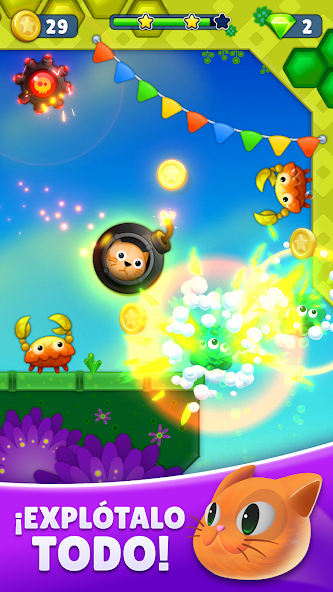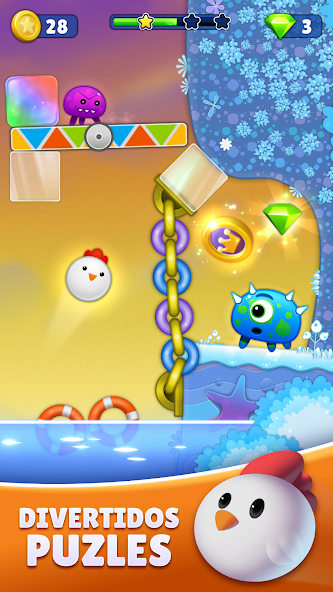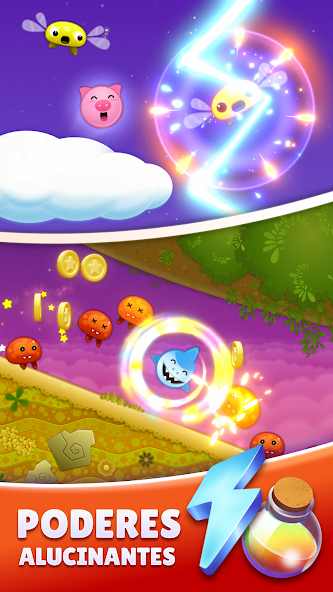 Conclusion
Players love having fun, getting excited, progressing, doing different things, enjoying our time, and living life. Players strive to capture all of this in Animal Twist mobile games, providing high-value entertainment that sparks the imagination, enjoyment, and optimism.

See More Similar apps