Akira Toriyama, the creator of Dragon Ball, designed the characters for Dragon Quest Champions, an Android game set in the mythical world of Dragon Quest. Unlike the main saga, this time the premise is different.
Dragon Quest Champions will tell you how the Demon King was defeated. In this time of peace, the heroes who defeated him are honored with a heroic martial arts tournament. In order to become a hero, the protagonist must win the tournament. Getting to the top won't be easy, since you'll have to improve your skills and perfect your technique. A tournament fight in Dragon Quest Champions has two modes: one designed for those who prefer to play the story, so they will face a variety of enemies, and another where 50 players will compete to prove who's the best. Thus, Dragon Quest Champions lets you go on an exciting adventure with a story that fits in with the rest of the saga, while letting you compete against other players without feeling pressured.
Dragon Quest Champions characters have their own special abilities and weapons. It is essential that you equip them correctly if you wish to defeat your enemies. Find out what it takes to become a hero in Dragon Quest Champions by exploring and fighting.
Features in Dragon Quest Champions Apk
Features such as "command battle", "job selection", "character development" unique to Dragon Quest, and familiar monsters also appear!
Collection of Champions: Dragon Quest Champions APK boasts an impressive roster of champions to choose from. These characters are drawn from the extensive Dragon Quest universe, including both iconic heroes and fearsome monsters. With over a hundred champions to collect and upgrade, you'll have endless possibilities to customize your team and find the perfect strategy for success.
Strategic Battles: Engage in tactical battles where strategy is key. Each champion possesses distinct abilities and can be equipped with various weapons and armor. Assemble a team that complements each other's strengths and weaknesses, and carefully plan your moves to outsmart your opponents. Execute powerful skills and unleash devastating combos to vanquish your enemies!
Progression and Customization: As you play, you'll earn experience points and resources to level up and enhance your champions. Unlock new abilities, upgrade equipment, and unlock additional skills to strengthen your team. Furthermore, you can personalize your champions' appearance with a wide range of cosmetic options, making them truly unique.
Multiplayer Battles: Test your skills against players from around the world in exciting PvP battles. Compete in ranked matches or join guilds to participate in cooperative gameplay. Collaborate with your guildmates to conquer challenging raids and earn exclusive rewards. The multiplayer aspect adds a dynamic and competitive element to the game, ensuring long-lasting excitement.
Gameplay
A Dragon Quest Champions game is a new addition to the Dragon Quest series. Players will take part in a competition to show off their fighting skills. A melee command battle RPG, the game allows players to combine and mix up their moves against the enemies. Monsters and enemies will be equally challenging in the tournament.

Adventure mode
Together with his travel companions Elmia and Homit, he travels around the "Brave Fighting Tournament" and aims to conquer the tournament while growing with the party.
Tournament mode
Battle with other players in real time in the tournament mode, which is a feature of this work!
A battle starts when you come into contact with adventurers and monsters that come and go on the field.
The battle is a command battle, so even those who are not good at Battrois can enjoy it!
You can fight fair and square, or you can run away,
It's okay to intrude into other people's fights.
Get the title of champion in your own way of fighting!
Story
At the end of victory, the promised door will open~
A long time ago--
The devil's plan to rule the world,
Destroyed by the brave and two companions.
Time flows...
In a world where peace continues, people were enthusiastic about the "Brave Fighting Tournament" left by the ancient hero.
Meanwhile, a young man departs from a certain village to participate in a martial arts tournament.
Hidden in my heart is the words I heard from my father when I was young.
"Only those who have conquered all the brave fighting tournaments can become true heroes.
We have to do it with our own hands."
Now is the time to carry on the will and fulfill the promise.
A new legend is born here!
Screenshots: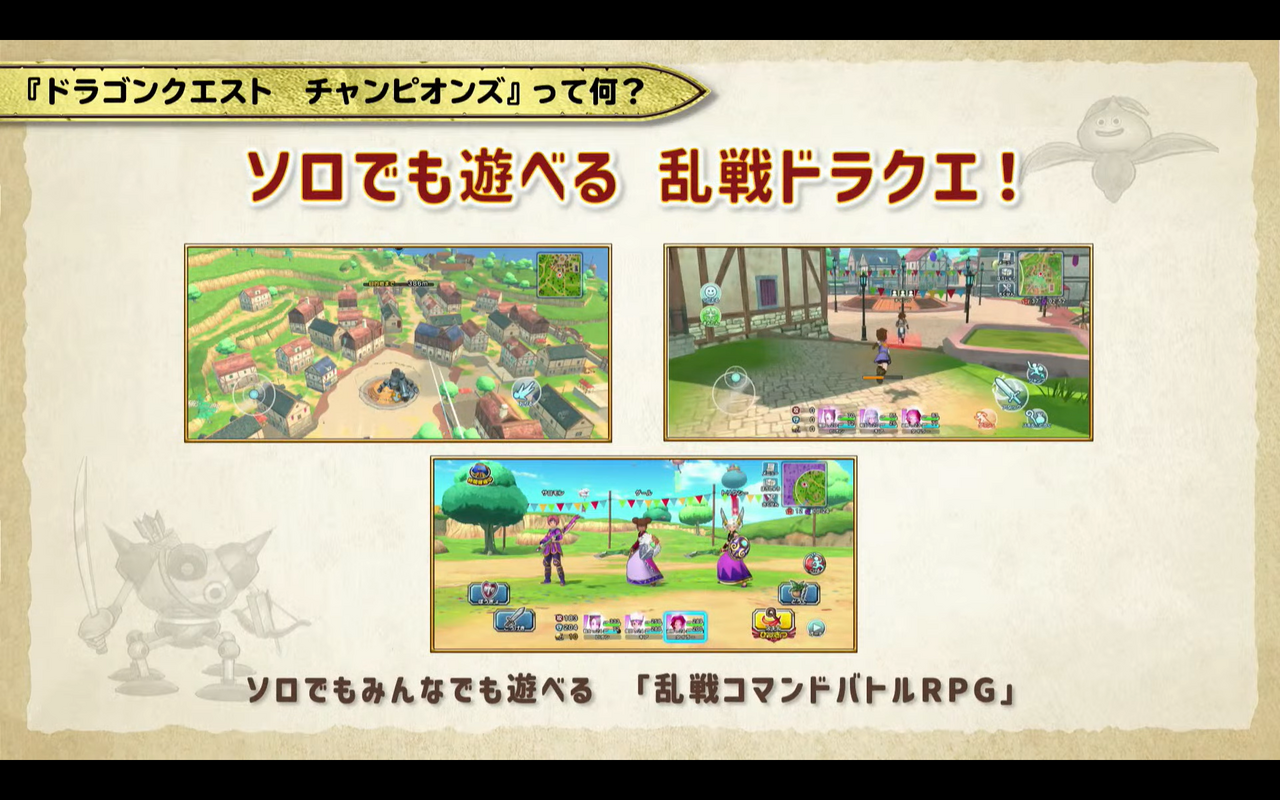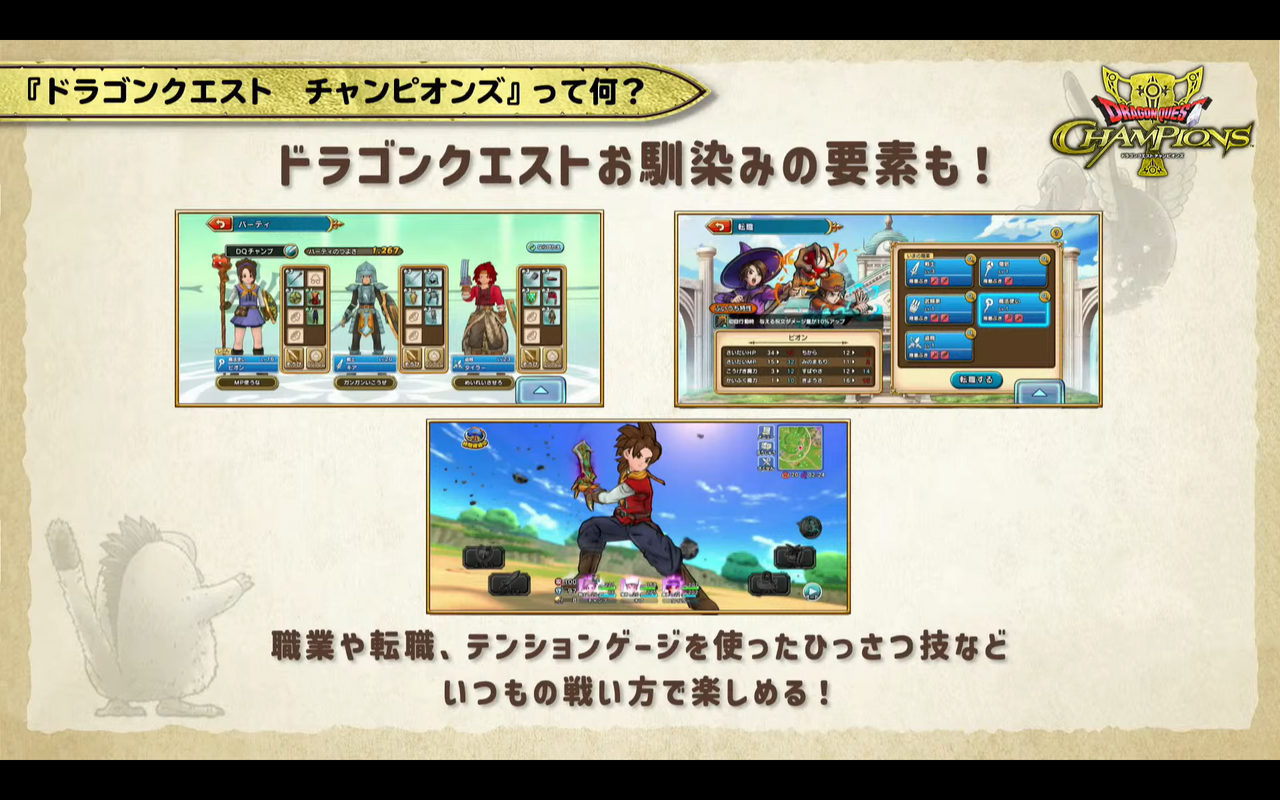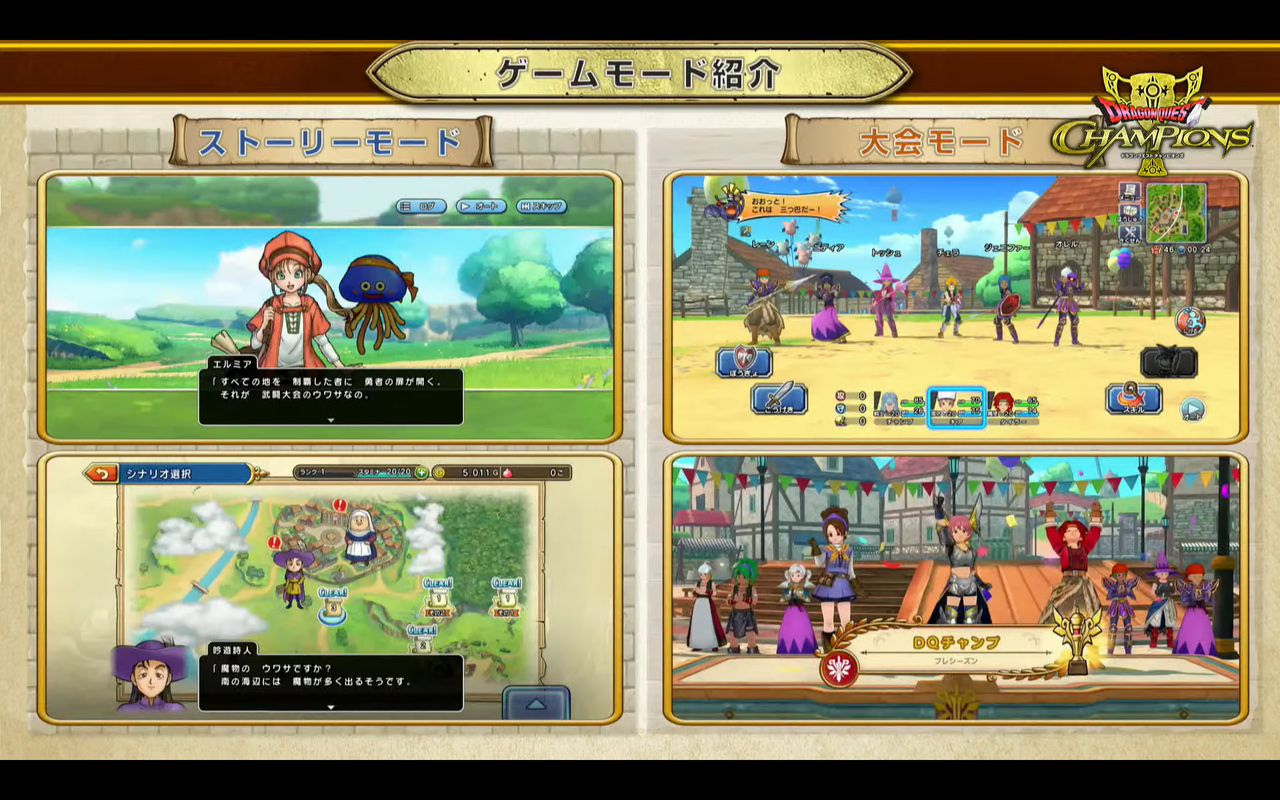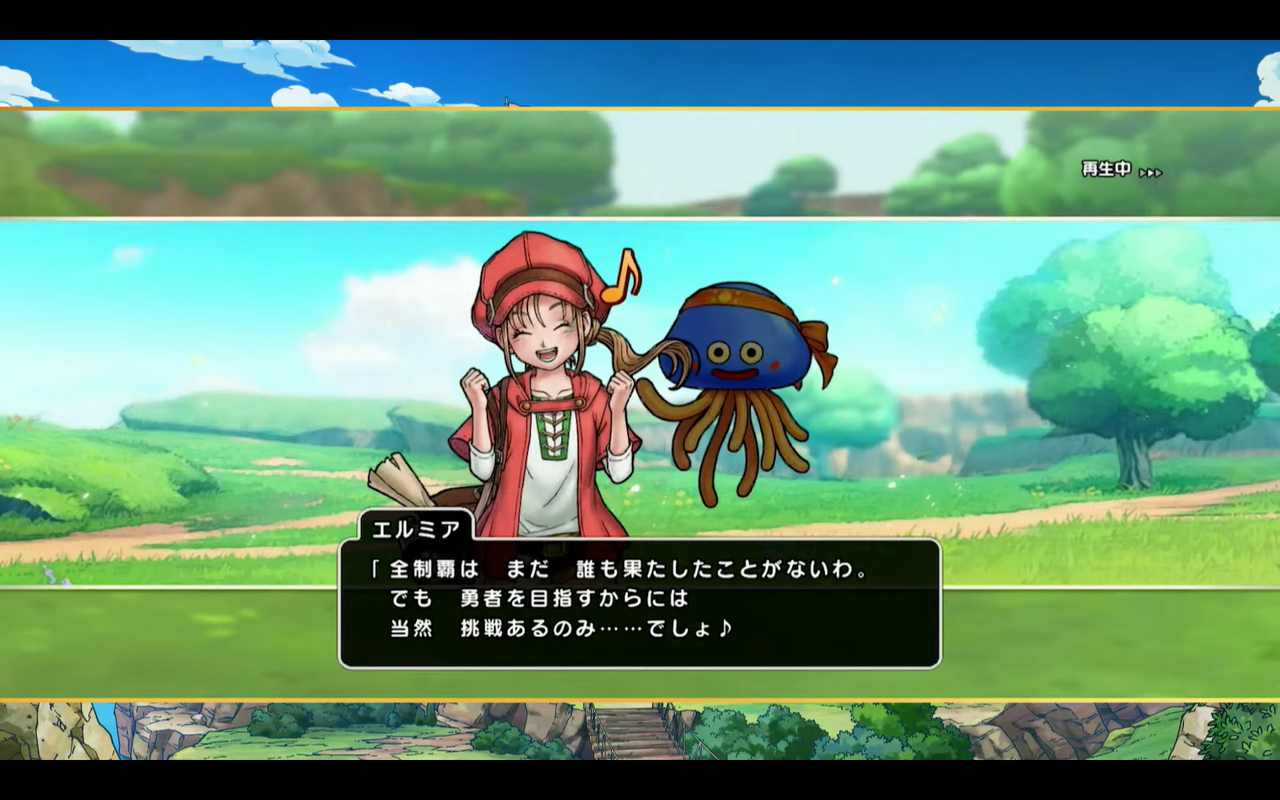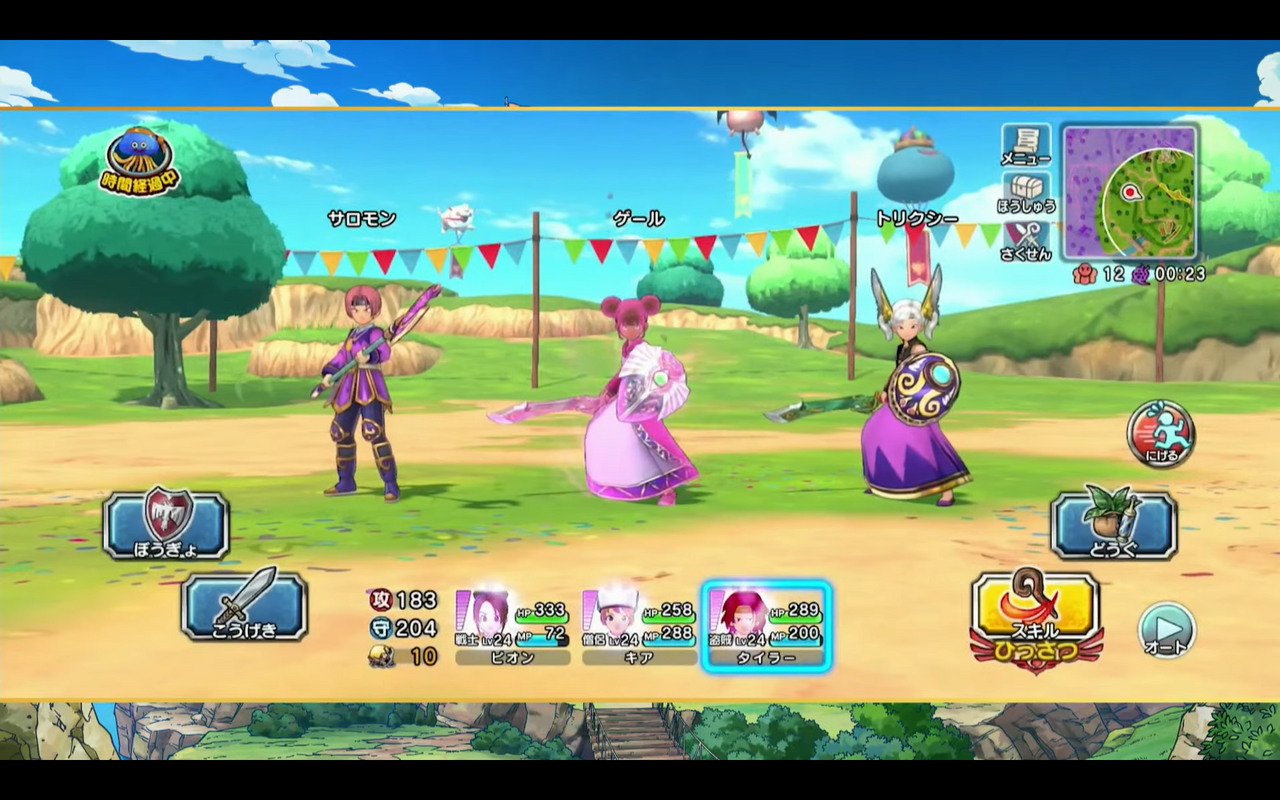 Conclusion
Dragon Quest Champions APK offers a thrilling and immersive experience for fans of the Dragon Quest series and RPG enthusiasts alike. With its engaging gameplay, vast champion roster, strategic battles, and multiplayer features, the game provides hours of entertainment and endless possibilities. Immerse yourself in the enchanting world of Dragon Quest, assemble your ultimate team of champions, and prove your skills in epic battles. Download Dragon Quest Champions APK now and embark on an unforgettable adventure!

See More Similar apps